Support C4
Events
Food and Gratitude Shared at 50th Anniversary BBQ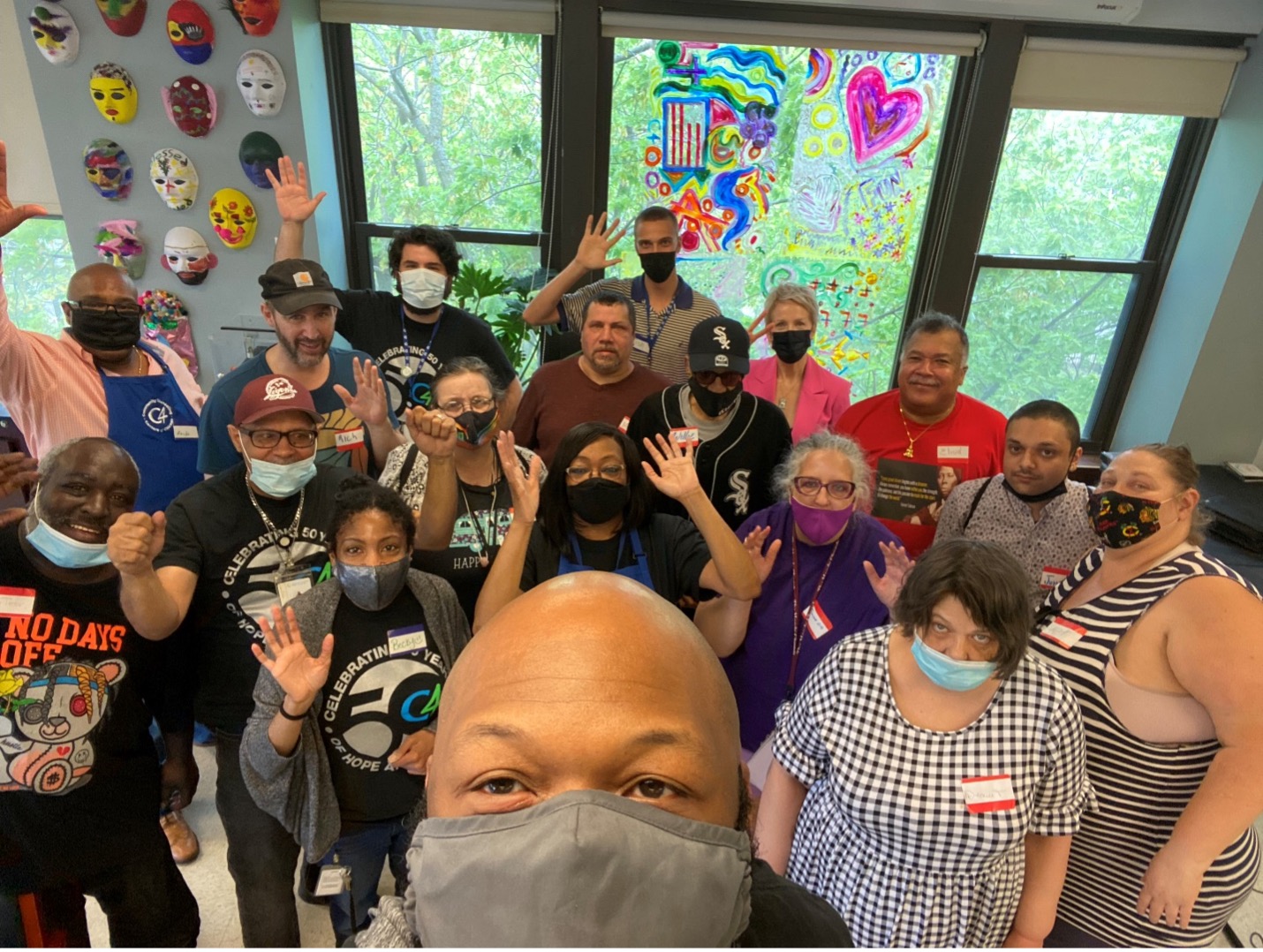 "There is a time to feed, and a time to get fed." Associate Director Herbert Cobbs' wisdom rang true at the year's first 50th anniversary event – a BBQ picnic!
Although the less-than-stellar weather forced us inside, the energy in the room kept smiles on all of our faces. C4 staff and clients joined together at our Broadway office to come together and celebrate as a community. Plates were graciously served by Laurie, Herb, and Kerri and delivered across our offices for those who couldn't make it.
We hope you join us at the next one!