Support C4
Events
C4's annual ping-pong tourney serves up unity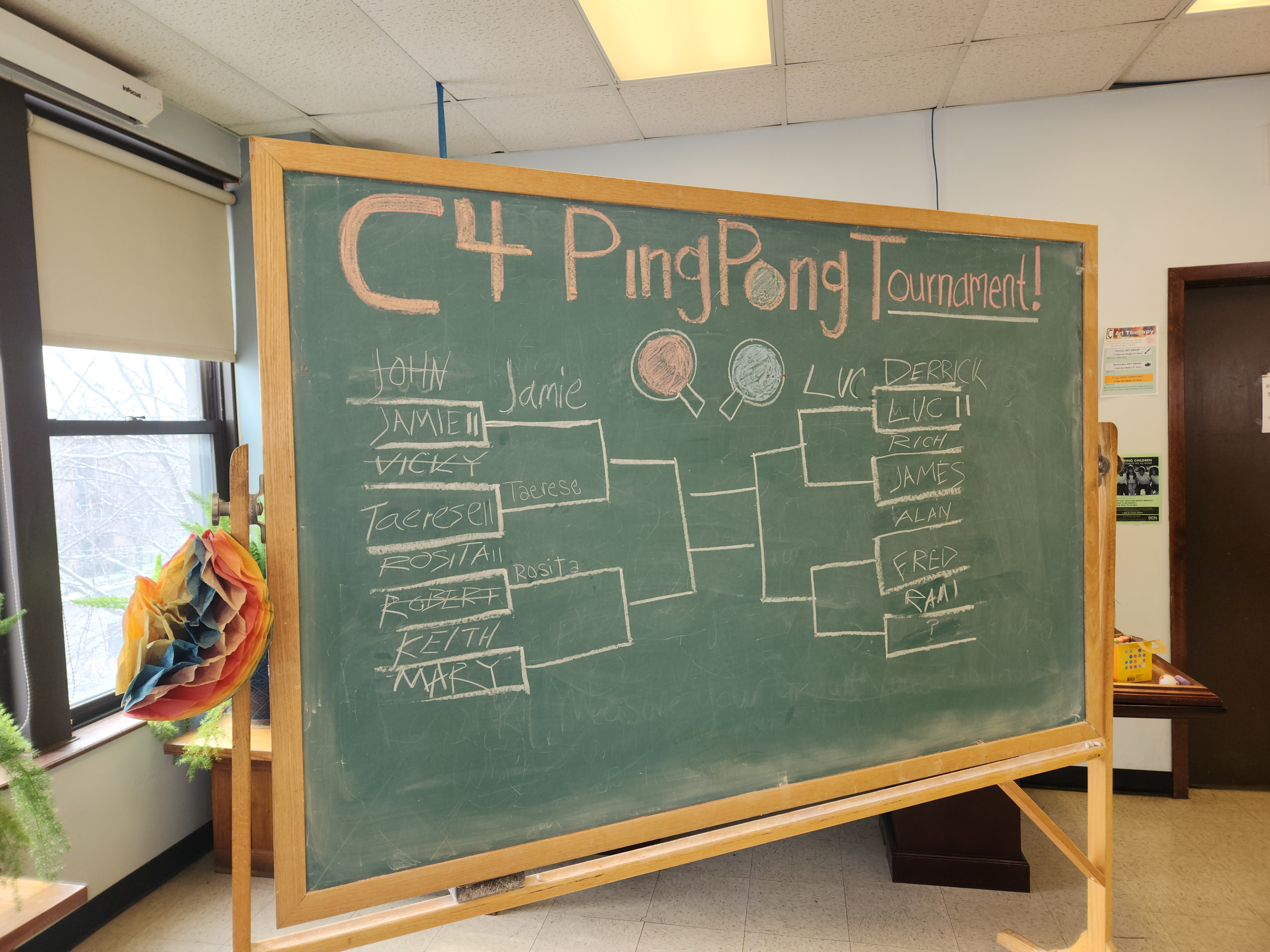 C4 clients and staff came together last month at the Drop-In Center for the third annual ping-pong and bucket toss tournament, offering both the opportunity to learn something new, show off their backhand, and connect.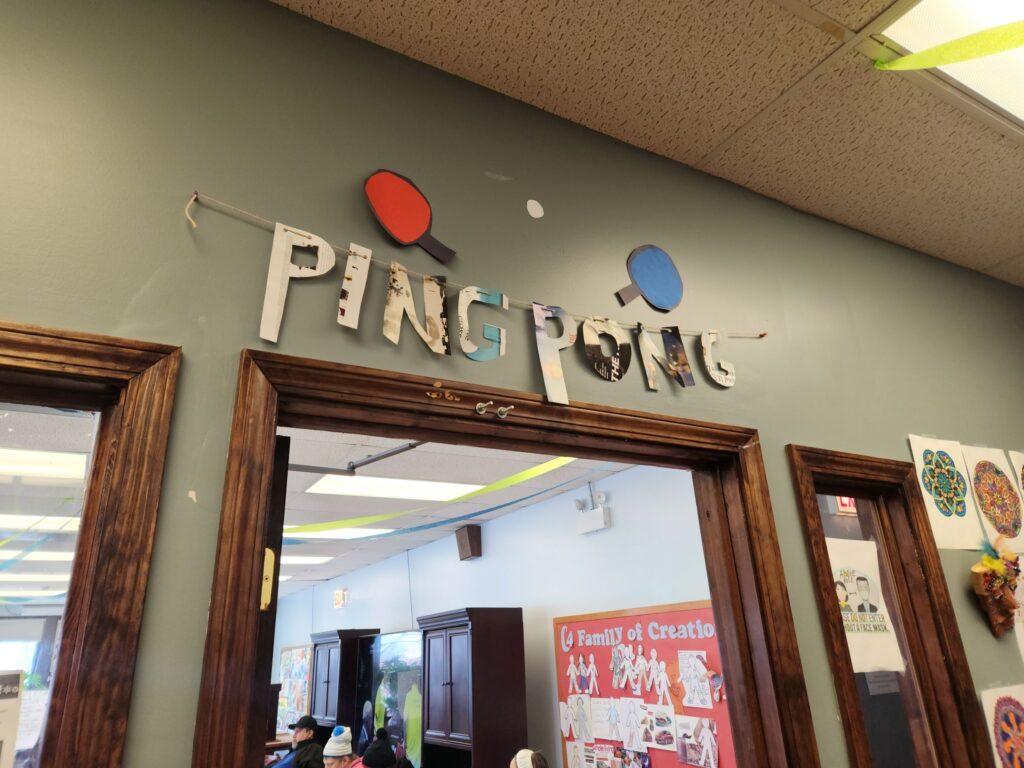 The Drop-In Center has been open at C4's Broadway facility since 2012. Although the center is a non-clinical space and does not require mental health assessment or a treatment plan for those who wish to be there, individuals at the center have access to the physical space, food, coffee, art groups, and process groups, as well as the spectrum of C4 services through inquiry and referral.  
Unlike most C4 services, the Drop-In Center stayed open to the public during the beginning of the pandemic, and the pharmacy at the facility is still offering COVID vaccines on a first-come, first-served basis on Fridays from 9 a.m. to 4 p.m. 
The Drop-In Center maintains a peer-led management structure and has an active Peer Advisory Council, which is responsible for designing and planning activities. Events like the tournament, said Associate Director of Specialized Services Herb Cobbs, help break up the monotony of groups, boost morale, and reinforce good sportsmanship.
"Healthy competition develops comradery and the desire to stand up for [yourself]," he said. "Plus, it's just fun and very rewarding to the people we serve." 
According to Drop-In Center staff member, Josh Reshing, who acted as the tournament referee, 16 players signed up and 22 ended up participating, four or five of whom had never played ping-pong before. Some rounds were doubles, with clients and staff playing side-by-side, making for an inclusive atmosphere and an opportunity to bond in an explicitly non-clinical setting. 
"[It] opens the door for a really awesome social dynamic where people are cheering, trying new things, and making mistakes without feeling bad about it," he said. "Come hold a paddle, hit the ball, and it will be fun even if you never did it before." 
Support our Drop-In Center with a contribution: c4chicago.org/support-c4/