Support C4
Events
Creating Community: Art Therapy clients showcase their work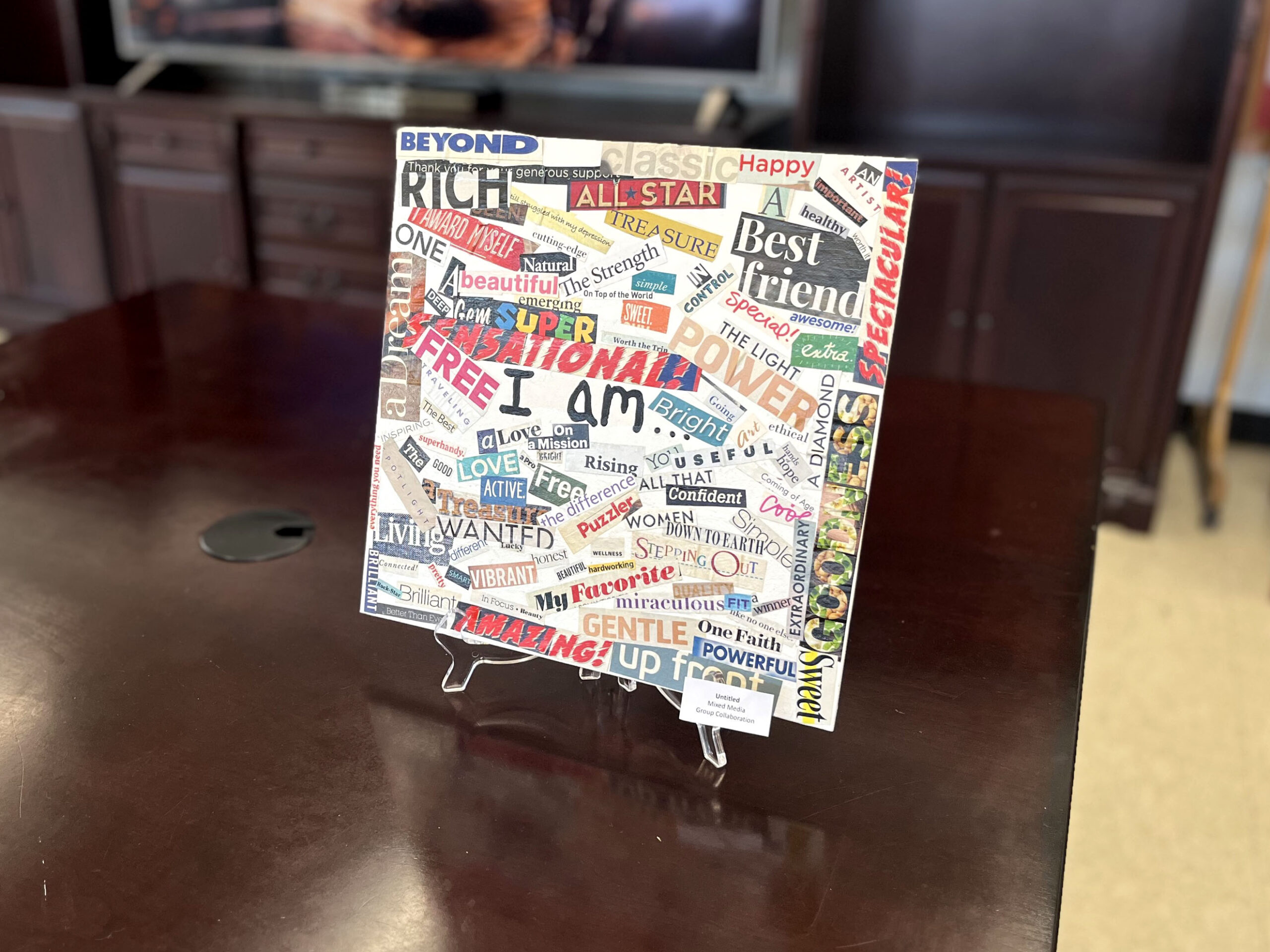 C4's Art Therapy department turned the third floor of the Drop-In Center into an art gallery last Thursday for a showcase where clients displayed the pieces they created as part of the Art Therapy program. 
Art therapy is a type of mental health counseling that uses the creation of art to improve cognitive and sensorimotor functions, foster self-esteem and self-awareness, cultivate emotional resilience, promote insight, enhance social skills, reduce and resolve conflicts and distress, and advance societal and ecological change. In recent years, the intervention has been embraced as a safe and less intrusive approach to therapy. Participation in art therapy doesn't require any prior knowledge of or skill in art, and clients use a variety of materials and techniques, including drawing, painting, sculpting, and collage. 
"It's really useful for when the words are hard to find in regular talk therapy," said Supervisor of Art Therapy Services Rita Pansky. "Art allows another way of self-expression, where you can access the nonverbal part of yourself to get things out." 
Those things don't have to be negative or represent traumatic experiences, either. One client, Robert Brugess, displayed a set of drawings he made of himself – represented as a large, anthropomorphic dog – bowling alongside his wife. Brugess is a talented amateur bowler and wanted to show his appreciation for his wife and her support of his hobby, especially as some of his family members didn't understand his passion for the sport. 
The show is the first in several years and marks the recent revitalization of the program, which had suffered from the COVID-19 pandemic and the loss of key staff members. Now, the Art Therapy program is growing once more; C4's Broadway office has several individual therapy rooms and a fully functioning art studio with a kiln to host workshops and group therapy sessions. In addition to weekly groups, we offer Open Studio sessions and Hand Molding workshops and hope to build upon this programming in the future.  The Art Therapy department plans to host another showcase next spring.
"I heard a lot of good feedback from clients who were excited to see their work and show it to people," Pansky said. "Staff had a chance to come by as well and look at the artwork their clients had been doing."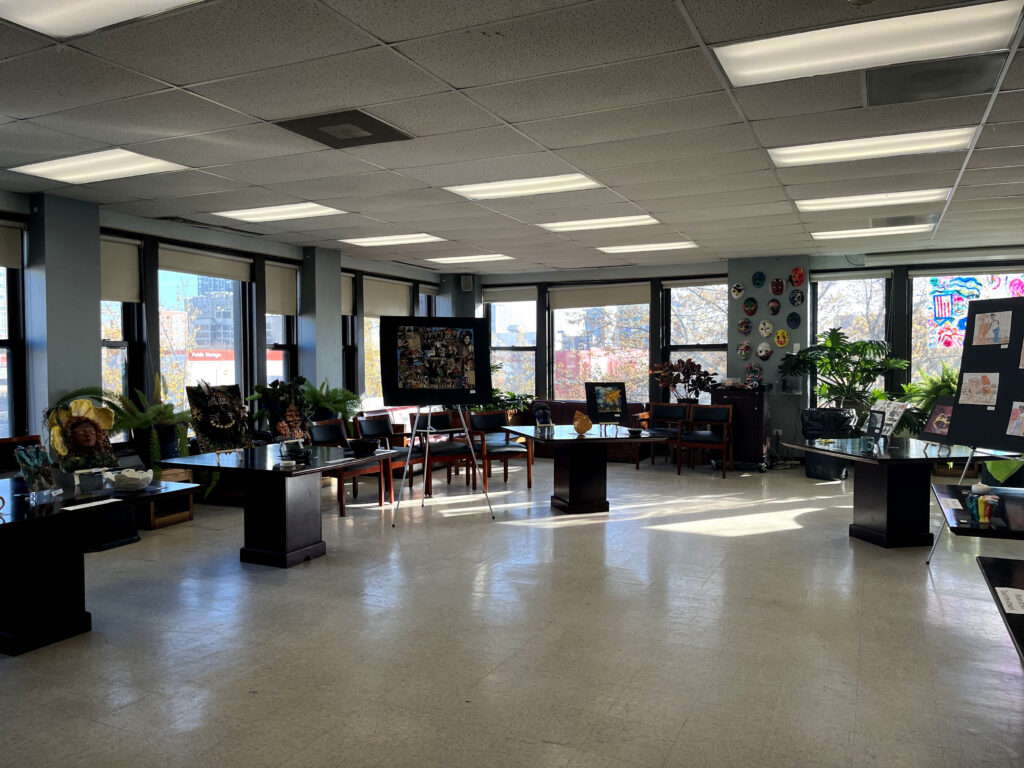 To support C4's Art Therapy and other programming, contribute at: http://c4chicago.org/support-c4.