Support C4
Events
C4 and partners join city initiative to build health equity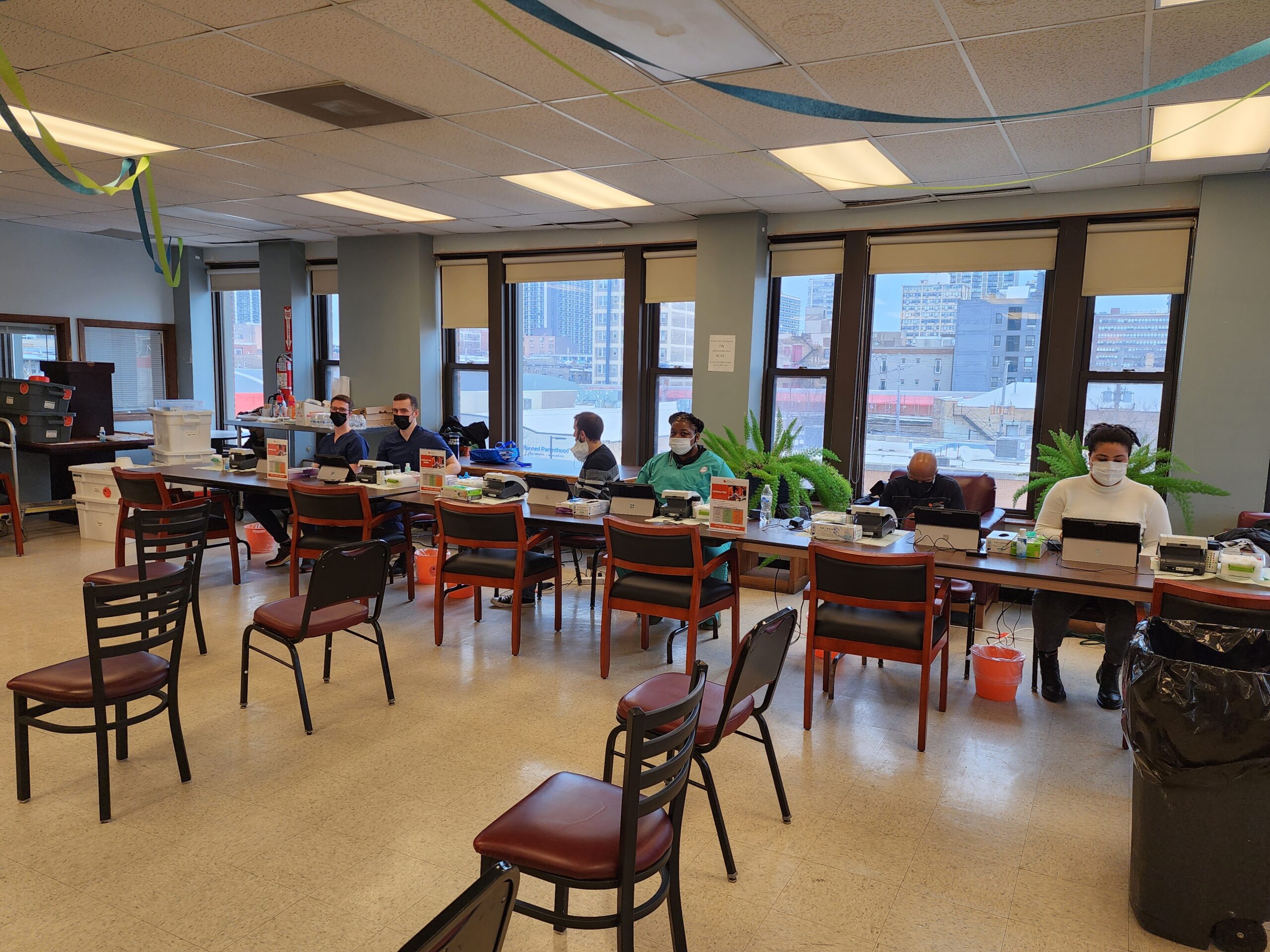 C4 hosted the Kidney Foundation of Illinois earlier this month to provide kidney and diabetes screenings, as well as a resource fair in partnership with Tapestry 360 Health and Lutheran Social Services of Illinois. The event marked the first in a series that C4 has planned for the Uptown community as one of the newest grantees under the city of Chicago's Healthy Chicago Equity Zones (HCEZ). Alongside partners Apna Ghar and Swedish Hospital, the vision is bold – the HCEZ initiative seeks to deploy hyper-local strategies to confront the social and environmental factors that contribute to health and racial inequity, with the ultimate goal of closing Chicago's racial life expectancy gap. 
Over fifty community members attended the event and were met with access to a host of screening tools from the Kidney Foundation of Illinois. Screenings determined that nearly 36 percent of community members would require further support to address their diagnosis, and individuals whose results revealed serious health needs were immediately engaged in appointments with a full team to address a care plan. These screenings are integral to fulfilling the goal of the HCEZ to address the  health inequities BIPOC and low-income individuals experience.  
According to a 2019 study, chronic kidney disease (CKD) is highly correlated with mood disorders, with prevalence of depression in CKD patients three to four times higher compared with the general population and two to three times higher compared to other chronic diseases. Women, young people, Black people, Hispanic/Latine people, those without college degrees, and low-income and unemployed individuals all have a higher risk for depression secondary to CKD. SAMHSA reports that individuals with diabetes experience rates of severe psychological distress twice as high as the general population, and mental illness reduces the likelihood that a person with diabetes will be properly treated. 
Opportunities for connection to a wide range of mental healthcare and social services, such as those provided at C4, Tapestry 360 Health, and Lutheran Social Services of Illinois, allow individuals with physical health concerns access to support for their related needs and reduce the barriers associated with seeking such care independently. Further, the high comorbidity rates between mental illness and diabetes and CKD make a space for those already seeking mental health treatment ideal for free physical health screenings. 
"It turned out wonderfully," said Patrick Dombrowski, C4's chief clinical officer. "The range of comprehensive screenings and labs run on site was incredible in its scope and immediate results." 
We look forward to sharing additional updates on the success of this project. If you would like to stay up to date on C4's activities, please sign up for our monthly newsletter here.