Support C4
Events
Recognizing growth – Client Appreciation Day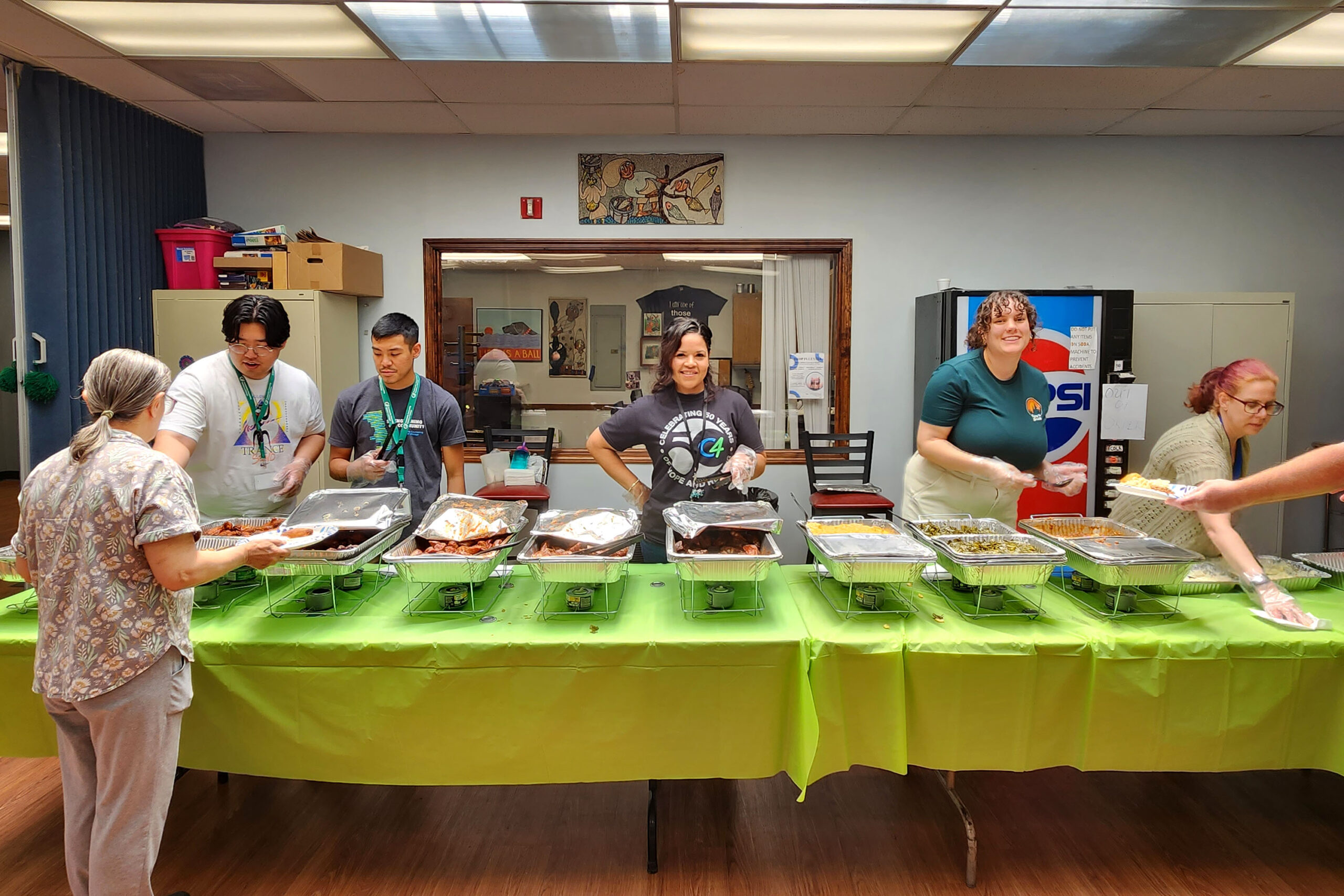 Last week our Broadway center staff and clients came together for a meal in celebration of the ongoing journey and transformative work that occurs every day at C4. The annual event offers a moment of reflection on our collective progress and the inherent strength we all possess to heal and thrive. 
Almost 80 clients and community members attended the event, where they enjoyed food, music, and an exciting raffle. Attendees also had the opportunity to participate in making a piece of art that will be turned into a banner and hung in the Drop-In Center. CEO Kerri Brown and Dr. Annette Love, C4's new Chief Clinical Officer, gave speeches during the event as well applauding the trust, commitment, and collaboration of clients and staff alike. 
Additionally, clients had access to further behavioral health and social services resources. Representatives from C4 partners Tapestry 360 Health, Care For Real, Rush Hospital, and Swedish Covenant Hospital were all present.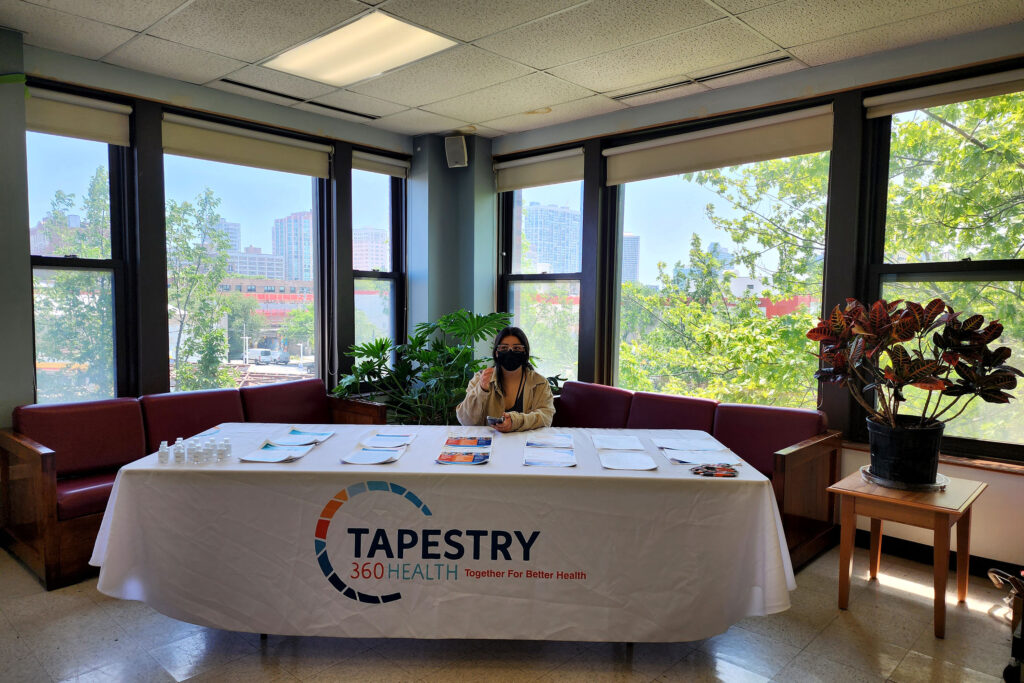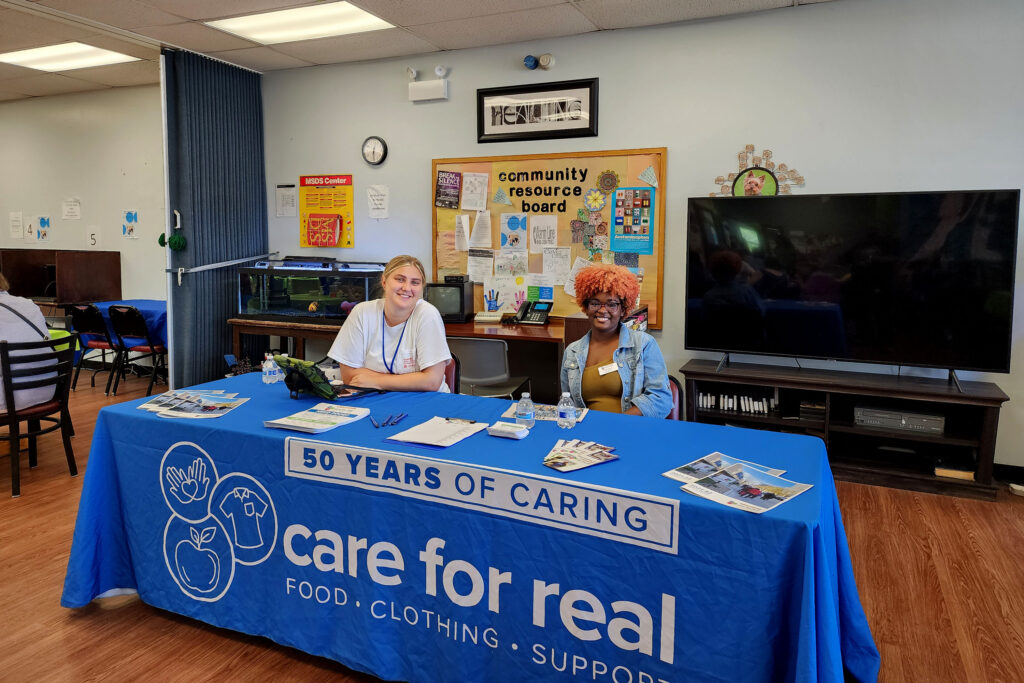 C4's Drop-In Center has been open since 2012, and unlike most C4 services, has stayed open to the public through the COVID-19 pandemic. Last year, the center served an average of over 500 per month. Visitors have access to the physical space, food, coffee, art groups, and process groups, as well as the spectrum of C4 services through inquiry and referral.  
Although the Drop-In Center is a non-clinical space – and open to community members who aren't C4 clients – the opportunity to meet new people and socialize in a relaxed, healthy environment at events like last week's is clinically beneficial, said Associate Director of Specialized Services Herb Cobbs. 
"They were also able to mingle with their clinicians – sit with them, eat with them… they see them in a new light," he added. "It's community, that's what it really is."